On Friday May 14th, 2021 in the context of a shared global pandemic, the School of Nursing brought together students, guests and panelists to discuss anti-racism, nursing and social change. With greetings from the organizing committee, the graduate program director, Dr. Jacqueline Choiniere and professor emeritus Dr. Janet Jeffrey who shared the vision and leadership of the school's founder, Dr. June Awrey, guests were then invited, via zoom, to engage with us on the following topic:
Resistance and Reconciliation in Nurse Education:
Towards Antiracist Nursing Praxis.
Moderated by Dr. Nadia Prendergast, student video stories regarding experiences of racism provided an entree to three speakers who discussed Anti-Asian racism, Anti-Black racism and Anti-Indigenous racism. Below you will find information about our speakers.
A link to the recorded  2021 June Awrey Lecture is here.
The school of nursing's statement of commitment to anti-racism and anti-discrimination can be found here.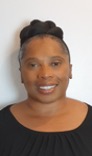 Moderator:  Dr. Nadia Prendergast, RN, PhD
Dr. Nadia Prendergast is a full-time Assistant Professor at York University's School of Nursing. She completed her nursing degree in England and her Master's and PhD at OISE/UT. Her dissertation focused on the lived experiences of Internationally Educated Nurses of Colour and how racism and gender inequalities are organized within Canadian nursing. She continues serving under-resourced communities where she conducts intergenerational work. By bringing conversations between the millennials and non-millennials, Nadia uses her skills in drama and the Arts to restore historical practices and provide information as a "Right of Passage" for Black and racialized communities. Nadia was awarded the "Women's College Research Award" in 2007 for addressing racism within nursing. She is a strong advocate of the Dr. Martin Luther King Jr's philosophy, "If you've got nothing worth dying for, you've got nothing worth living for."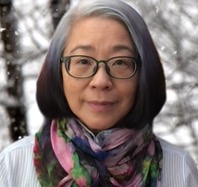 Panelist: Dr. Josephine Pui-Hing Wong,  RN, PhD
Josephine Pui-Hing Wong has rich experience in critical public health. She currently holds the position of Professor and Research Chair in Urban Health at the Daphne Cockwell School of Nursing at Ryerson University. She was instrumental to the development of the access and equity policies at Toronto Public Health. Her program of research is underpinned by the principles of social justice and equity. She is committed to doing research "with" and "not for" the affected communities. She works closely with racialized and marginalized communities to identify "what is possible" through research in the areas of identity construction, migration and integration, HIV, mental health, and stigma reduction. She is currently leading a COVID-19 rapid research community-based action research.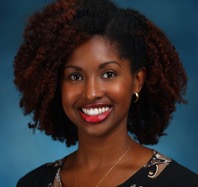 Panelist: Keisha Jefferies, RN, MN, PhD(c)
Keisha Jefferies is a Toronto-based African Nova Scotian woman, born and raised in New Glasgow, Nova Scotia. She is a registered nurse and PhD candidate in the School of Nursing at Dalhousie University. Her research examines the leadership experiences of African Nova Scotian nurses and the implications for nursing practice and education. Her scholarly and advocacy work focus on addressing anti-Black racism in nursing, equitable admissions in post-secondary institutions and social justice at large.
Keisha has clinical and policy experience in the areas of neonatal intensive care and breastfeeding. She is a Junior Fellow with the MacEachen Institute of Public Policy and Governance at Dalhousie. Lastly, her research is funded and supported by Vanier Canada Graduate Scholarships (Vanier-CGS), Killam Trust, Research Nova Scotia, Johnson Scholarship Foundation, BRIC NS and the Faculty of Graduate Studies and School of Nursing at Dalhousie.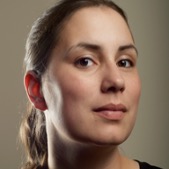 Panelist: Christina Chakanyuka, RN, MN, PhD (Student)
Christina Chakanyuka is a Métis nurse, educator, and (re)searcher who grew up Dene/Cree (Treaty 8) Territory in the community of Fort Smith, NT. She has strong ties to community and is committed to honouring Indigenous strength, resilience, and rights to self-determination in nursing practice, education, and research. She is currently teaching and completing her PhD in Nursing on unceaded Coast Salish homelands at the University of Victoria. Working closely with BC CIHR Indigenous Health Research in Nursing Chair program, she is advancing Indigenist nursing research and mentorship guided by the core tenants of anti-racism and love. ​
"Antiracism is activism until individuals and systems accept that reckoning with the truth must come before reconciliation & cultural safety. As nurses, we must all reflect deeply on what "it starts with me" really means" - Christina Chakanyuka